Posts: 4488
Joined: Fri Jan 02, 2004 2:49 pm
Location: Frisco, Texas
It is my duty... to post this garbage.


Will you please post in English?

The rumors are that this is going to be a train wreck, based on acting classes for the lead and directorial changes. I'd add to them that since TLJ was a complete abortion, this could also be bad.

I'm holding out a sliver of hope, since Rian Johnson can't impact this movie in any way and his steaming pile doesn't precede this work in any way.

I'm pessimistic because Kathleen Kennedy is a hard-r-full-stop retard that is costing Disney BILLIONS in equity with each stupid SJW propaganda piece. Ten bucks that Han and Lando come across as halfwit morons while Daenarys somehow saves their asses with her superpowers ovaries!
"Your revolution is over, Mr. Lebowski! Condolences! The bums lost!"
Posts: 4488
Joined: Fri Jan 02, 2004 2:49 pm
Location: Frisco, Texas
LH..

Thats Huttese... very easily Google-able... which is what I did..

and Fuck you.. no... will you get some culture?

Trying to inject a little life into this dead piece of shit board.
I appreciate the effort, but maybe your sense of culture is a little dated. I mean, Rian Johnson just annihilated the relevancy of the original trilogy, so the obscure one-offs become a little harder to grasp.

Still very much unsure of what to do with this movie. Hold out hope against logic?
"Your revolution is over, Mr. Lebowski! Condolences! The bums lost!"
The teaser after the Super Bowl gave me a bit of hope and then the next day, they removed that hope with the official teaser on GMA.

I think the guy doesn't sell me on him being Han. A lot of the times he looks too small and sounds off. When he's doing the speeder chase scenes with The Mother of Dragons, he does strongly resemble Ford in his expressions and movements, but not once am I sold on Childish GamLando.

Also, gottdamn them for Han explaining his entire character motivations and feelings like he's Jen fucking Erso in her Old Navy college outfit. Han brags, he boasts, he bullshits but he doesn't explain his character to the audience like it's Cliff Notes.

I don't think any of us can truly hate Rogue One. I mean, you may have thought it was boring or pointless overall, but after the Last Jedi, there is no way to hate Rogue One. It did manage to capture some of the feel of ANH. I think Solo will be on par or better than Rogue One, but feel there is NO WAY that it will be worse than Last Jedi.

I think that Han has a chance of not being too "hen pecked" here. I mean, we've basically gotten 2 versions of a dickless Han Solo in Poe and Cassian repectively. Fans are past done, surely they know now.

Cassian from Rogue One has got to be the most limp dicked unimposing male character ever in a SW film. He made C3P0 look like a tentacle raping chuthulu.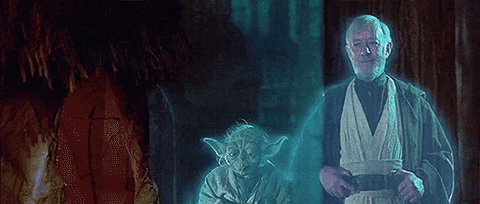 There is another Skywalker....
If this movie is on par with Rogue One, I'm thrilled. Rogue One was good. It may have even been "very good", and if they had reached that level for TLJ I wouldn't be so nervous.

Han Solo looks like he's supposed to be 20 or so. Why would he be six inches shorter than Harrison Ford? Doesn't make sense. It's hard to sell me on young Han being the swaggering space cowboy when he's like 5'6".

I do like Donald Glover as Lando. Doesn't look that much like BDW, but had charm and charisma on Community so I am confident he can look like a 50% less cocksure version of the dude from Cloud City.
"Your revolution is over, Mr. Lebowski! Condolences! The bums lost!"