I should've stayed with version 6
Posts: 1790
Joined: Wed Nov 17, 2004 9:13 am
Location: San Diego
why are they releasing so many versions so quickly....the bastards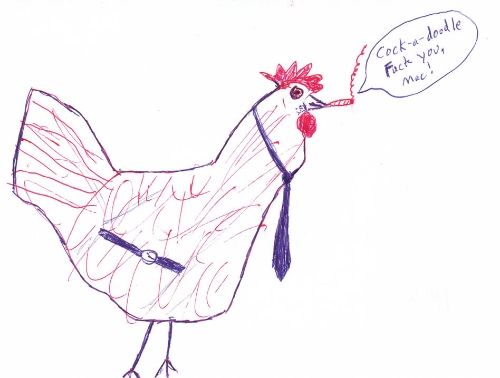 "I don't make promises, I make threats" - Some yelling black lady
cYnical wrote:The philosophical suggestion that pain don't hurt caused a paradigm shift in my life that I'm still not sure I've fully recovered from.
What sort of problems? I've upgraded to 6.0, but haven't really used iTunes much lately. I have only listened to some music and downloaded podcasts.
It's not updating podcasts correctly. It was working perfect in 6.0.
Posts: 515
Joined: Wed Oct 20, 2004 4:13 pm
Location: Charleston, IL (Shitty college town)
I think I'm somewhere in the 3's. I'm not sure though. I haven't tried to upload anything yet. We'll see how it screws up though. It's crapple.
Nevermind... a server that hosts a lot of podcasts I listen too is tapped out for the month

Video Podcasts cause the program to run shitty though