I think this thread, an opposite of Die's thread, could have some potential.
JOHN STOCKTON
Let us be real honest with ourselves. This dude could have been rolling in D crevices and snapping up the endorsements. This was the Great White Hope. Do you know what he did instead? He quietly stayed with the same team for 19 years, and only missed 22 games. Know what else? Made the dream team, the NBA all-time top 50 players list. He also holds the all-time record for steals and assists. The point is this: The dude kept it real. He didnt care about fame. He would drop his kids off at school and then show up to practice in a literal mini-van. He is your favorite point guard's favorite point guard, and my personal all-time favorite sportster. Say what you want about the short-shorts, but this dude kept it real. For his whole career.
Let us be honest further....in this douchebaggery sports world, is this sort of integrity and humility not worth a more in-depth character study? Can someone besides myself put over J. Stock?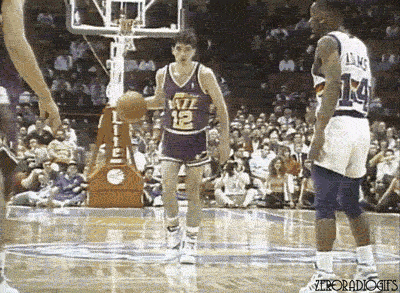 BILL WATTERSON
so...Calvin and Hobbes was your fav cartoon? Mine too. Meet the genius who penned it. The more you dig into this man's character the more it becomes enligthening. The long story short, This man turned down the licenscing of his creation because he knew it would water it down, and it would mean he was selling his art out. FYI: at the time, the contract was worth an estimated 350 million dollars. So, here is another example of a man who was offered all the selling out he could want, and chose to keep it real with his particular values.
Hope this thread becomes a place we can learn about how to be better men. And maybe then parlay that into getting
S666t F666r
laid with a real woman?