Thought I'd post a link to my webcomic to you guys... I'm sure that some of you remember me. I started a webcomic back in July, and am in the middle of my first crossover... kinda, I'm using a Badly Drawn Kitties character as a guest in my comic, with permission from the artist.
It started as a random comic and is now waist deep in an Arc.
It stars Fes and Ernst. Two parts of my personality. With occasional 4th wall comments. The Comic is called "A Pessimistic Sense of Inadequacy" but really isn't... it was going to be a depressing comic, and then turned into what it is now.
http://www.fesworks.com
Here are some Sample comics from when I started a more refined art style: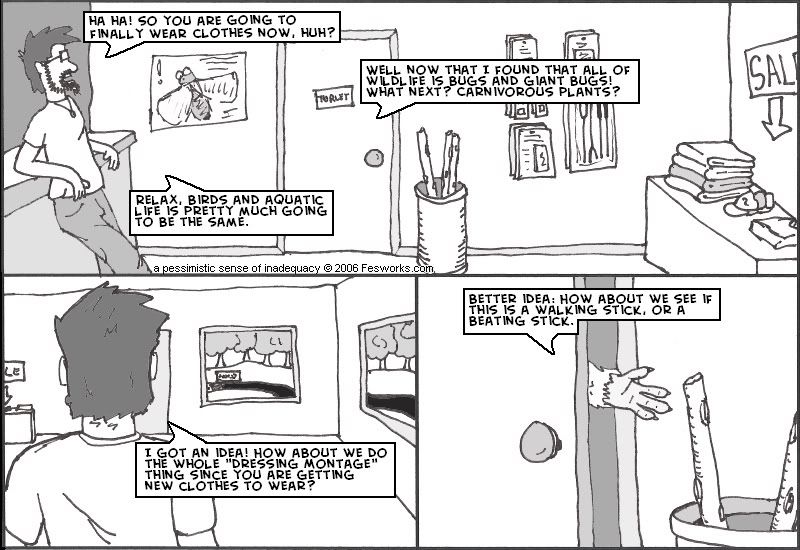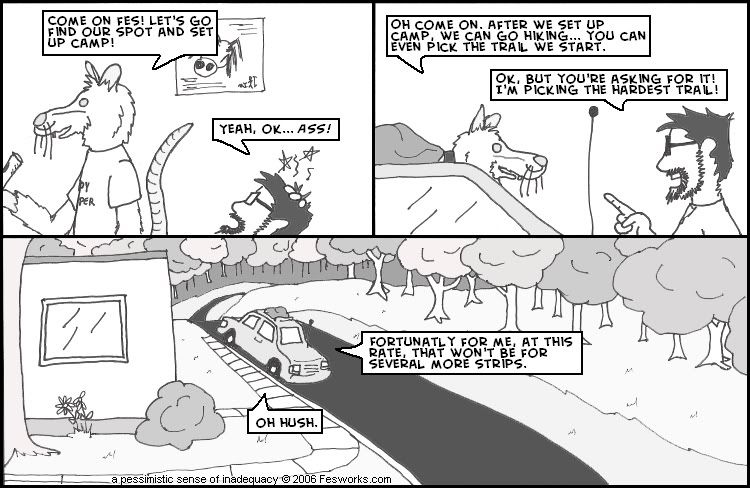 this last one is comic 30... I'm at comic 45 now, and the drawing has improved.