John Paul Henry Daniel Richard Grimes and Edward Peter Anthony Kevin Patrick Grimes (born 16 October 1991 in Dublin, Republic of Ireland) are an Irish hip pop duo. They are identical twins and perform under the name Jedward. Widely known for their blond quiffs, the twins first appeared as John & Edward on the sixth series of The X Factor in 2009, generating a phenomenon described as "the Jedward paradox".[1] They finished sixth[2] and are now managed by Louis Walsh, who was their mentor during the show.[3][4]

Jedward's debut single "Under Pressure (Ice Ice Baby)", featuring Vanilla Ice, was released on 1 February 2010. They first performed the song as a duet with Vanilla Ice at the 2010 National Television Awards on 20 January.[5] Released by Sony Music, it reached number two on the UK Singles Chart and number one on the Irish Singles Chart.[6][7] Having only had a one-single deal, Jedward were dropped by Sony on 16 March,[8][9] but signed to Universal Records on a three-album deal the following day.[10] They then released their second single, a cover of Blink-182's "All the Small Things", on 16 July and their debut studio album Planet Jedward on 26 July.[11] Planet Jedward reached number one on the Irish Albums Chart and number 17 on the UK Albums Chart. It was also certified double platinum in Ireland and platinum in Northern Ireland.[12]

On 11 February 2011, Jedward won the Irish national selection for the Eurovision Song Contest 2011 on The Late Late Show with their entry single "Lipstick". They consequently represented Ireland at the contest in Düsseldorf, progressing through the second semi-final on 12 May, and performed at the final on 14 May 2011, achieving eighth place.[13] "Lipstick" was released as the first single released from their second album Victory. Both "Lipstick" and the following single "Bad Behaviour" reached number 1 in the Irish Singles Chart, while Victory also went to number 1 in the Irish Albums Chart.[14]

On 18 August 2011, Jedward participated in Celebrity Big Brother 2011, finishing in third place.[15]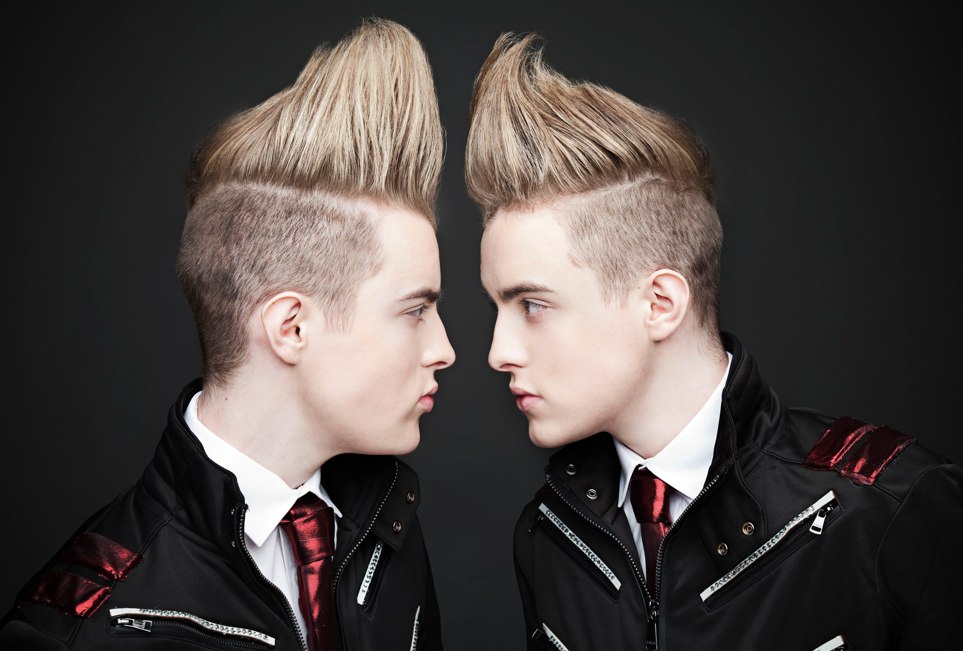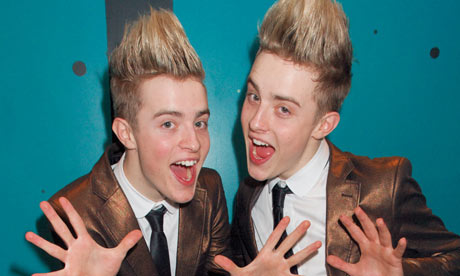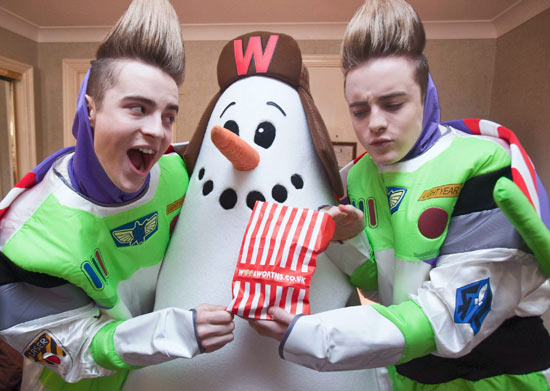 Watch this gottdamn fuck:
http://www.youtube.com/watch?v=o5ri29LU51c
"Invisible man sleeping in yo bed... SCARY!" [/sarcasm]
there's no way in hell that this is life.